Landscaping, greenwood working, consulting and contracting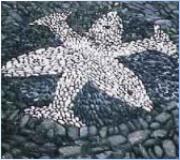 My company is a small craft orientated landscaping business based in Cornwall, in the UK. We specialise in hard landscaping tasks, which involve decorative stone and wood working with a final careful planting. The principle is to use materials from the countryside, to make individual and different garden landscapes. The topography influences the final design, which is practical, rather than for appearance. All work has a long term guarantee.
Our gardening is based extensively on travel. We have worked in America, Japan, India, France, Germany and Norway, where an eye for garden detail has always been stimulating.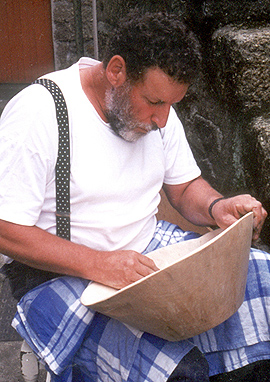 The underlying gardening, before plants are added, is called hard landscaping. Materials such as granite or brick are used in making walls. We also specialise in stone masonry to a high skill level; cutting stone using traditional methods or using the stone in rustic technique with lime mortar.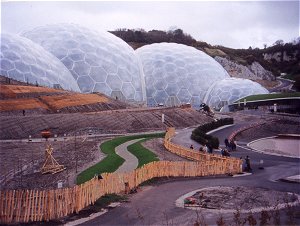 We work using well thought out and detailed sketches. Providing the right design requires sensitivity to the area rather than overlain pencil designs. Planting schemes are not overlooked, stressing practicality and keeping an eye to ten years hence.
Our nursery is on a ten hectare old quarry site, which we are rehabilitating. Here we combine landscaping with fundamental organic practices, including years of research on Quick Return Composting to provide plants, food and wildlife. A recipe for Quick Return Composting can be viewed on this site.
For details on all chestnut fencing products, please view our new website.